By Souls of Silver
With the internet bringing the world to our fingertips, we are always struggling with a plethora of choices in case of movies. All these options can seem overwhelming, especially when all you want to do is sit back and enjoy a film. So if you are planning a night-in this weekend, here are a few recommendations for you. You get to choose the films this movie-weekend according to your zodiac sign!
Aries (19/03 – 19/04)
The highly energetic Aries people can lean two ways when it comes to picking their flicks. The fiery Aries tend to enjoy adventure and actions movies like the "James Bond" franchise, the "Die Hard" movies and "Sky High". The romantics in them can also enjoy a night of "A Lot Like Love" or "The Break up".
Taurus (20/4 – 20/5)
The old-school classics are the perfect picks for you to forget your problems and just enjoy. "Gentlemen Prefer Blondes" or such Monroe classics will surely thrill you. Tarantino is loved by most Taureans so a marathon of the "Kill Bill" series would also be perfect for your movie-weekend, according to your zodiac sign.
Gemini (21/05 – 20/06)
The intensity and curiosity of the Geminis can only be matched by the genres of psychological drama, horror, thrillers, and mysteries. "The Eternal Sunshine of the Spotless Mind" or "The Tenant" can be enjoyed as can be eroticas like "Nine and Half Weeks" or "Secretary".
Cancer (21/06 – 22/07)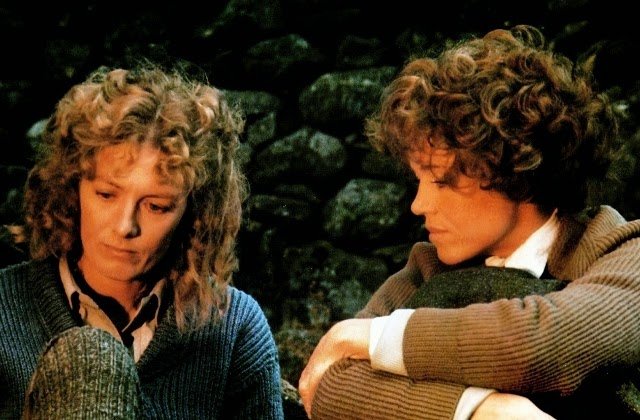 The emotional Crabs love the extra flair of romantic and dramatic films. "Julia" might appeal to those who like historical romances. But all Cancerians are sure to drool over chick flicks like "Love Actually", "Mona Lisa Smile" or "Sleepless in Seattle".
READ: What You Can Learn About Your Magic Man From Bradley Cooper
Leo (23/07 – 22/08)
The secretly sentimental Leos really like tearjerkers including " Terms of Endearment", "Love Story", or "How To Be Single". Modern and vintage comedies are enjoyable too for your movie-weekend according to your zodiac sign.
Virgo (23/08 – 22/09)

The analytical minds of Virgos will really enjoy sci-fi films like "The Matrix" and "2001: A Space Odyssey". The animal lovers among the Virgos can always opt for "Ace Ventura", "March of the Penguins", or "Babe".
Libra (23/09 – 22/10)
Not just the Virgos, even Libras are also lovers of animals and love to relax with movies like "Beethoven" and "The Adventures of Milo and Otis". "Before Sunrise", "Muriel's Wedding" and "My Best Friend's Wedding" also appeal to the sentimental Libras.
Scorpio (23/10 – 21/11)
The passionate and mysterious Scorpios love thrillers where they can keep wondering about what might happen next. For a movie weekend, "Scream", "The Ring", "Oceans 11", "The Blair Witch Project", and "The Grudge" are easy winners for Scorpios for a movie-weekend, according to your zodiac sign.
Capricorn (22/12 – 19/01)
"The Lion King", "Finding Nemo" and "Despicable me" are instant hits with the family-oriented Capricorns to watch with their family. Sci-fi comedies like "Men in Black" and  "Back to the Future" also appeal to the ones born under this sign.
Aquarius (20/01 – 18/02)
Aquarians are talented and unique and their taste in movies is as interesting and diverse as they are. Cult movies like "Psycho" and "Rocky Horror Picture Show" are as loved by Aquarians as are apocalyptic ones like "I am Legend" and "War of the Worlds". Not only horror and apocalypse, but even mythical themes are just as loved by these people.
Pisces (19/02 – 20/03)
Adventure movies like  "The Blue Lagoon" and "Cast Away" are often liked by Pisces people. But as they rather love to spend time with their family and close ones, a movie weekend for Pisces would be incomplete without a romantic comedy: "Crazy, Stupid, Love", "You've Got Mail" and "While You Were Sleeping".
Make sure you are all prepared with your comfy blanket and favorite popcorn before you hit the play button this movie-weekend!
Share this article with your friends to help them have a great movie-weekend ahead!